What to do, when your website goes down?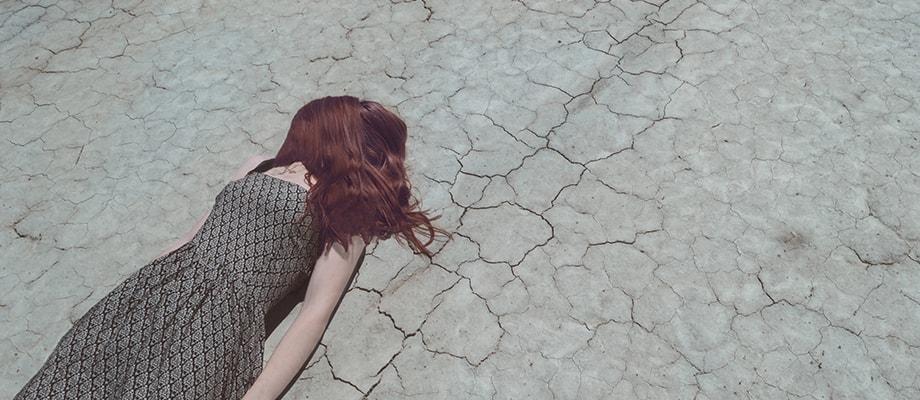 As we all know, "if something can go wrong, it will - at the worst possible moment".
The longer a website runs, the larger chance it has of crashing.
From time to time errors occur even on the most popular and trustworthy websites.
Amazon lost 2 million dollars in the recent past, due to its site's half an hour long unavailability and Google's server failure caused a 40 percent drop in the internet traffic around the world a few years ago.
Although the contents of a site ideally appear in the browsers in just a few seconds, this is the result of a complex process, that can go wrong at any phase.
Your site could go down, because you've forgotten about a domain name's fee, or because there was some error with the automatic updates of Wordpress.
Many failures are caused by the technical difficulties at the hosting service providers. The server of your site can crash in many ways, and a DDOS attack targeted at your provider can also easily take down your site.
Even the sudden popularity of a blog post can make your site unavailable if you aren't prepared for a huge increase in traffic...
The visualization of a DDOS attack
Independent from its reason, if a site goes down, it can lead to heavy losses.
A few minutes long unavailability could be costly in itself, but if your site is unavailable for a longer period of time, that could encourage your visitors to look for a solution at your competitors. And on top of this, it could also threaten your rankings in search engines.
In this post, we've collected several tips, that could help you to minimize the damage, if an inevitable, or an easily preventable error crashes your site.
1. Don't Panic!
When your browser is unable to load your site, you shouldn't think of the worst case scenario right away. It's possible, that while you can't reach the site, it works properly, for every other visitor.
This can happen when the hosting service provider blocks you IP by mistake, and problems with your ISP or local network can also cause errors like this.
It quite easy to find out whether a website is unavailable only for you, or for every other visitor as well.
All you have to do is to visit Down for everyone or just me, or Is this site down, and paste the URL of your home page. Any of these sites can help you find out in a matter of seconds, how big your problems is.
And if it turns out, that your site is actually down, you will find the following quite useful...
2. Be aware of the troubles
It could be rather uncomfortable, to discover that your site is down when you're reading a client email from the previous day.
You can easily avoid a situation like this by setting up a website monitoring software.
WebyMon for example automatically checks your website's availability in five-minute long minute intervals, and informs you through its application, if anything goes wrong. You don't even have to pay for monitoring a few important web pages if you chose our software.
But there are, of course, plenty of other free solutions too, that can help you to deal with your site's technical problems as fast as possible.
When selecting an uptime monitoring software you should pay attention to two important things though. Their website checks should be frequent enough, and, besides the main page, they should allow you to check the most important subpages of your website as well.
Errors that affect crucial subpages, like subscription forms or category pages, can occur just as often, as the ones that influence a whole site's performance.
And they could be just as damaging if you can't detect them in time because you're only paying attention to the main page of your website.
3. Stop the Ads
You will have to pay for the visitors coming from Google's advertising system, even if your site is unavailable. When your site goes down, you should immediately log in to your Adwords account, and pause all your campaigns.
You should also stop Facebook ads and other social media campaigns that are optimized for click-through rates, or conversions. And don't forget about automated email newsletter campaigns, as they could also direct traffic to your unavailable site.
If your advertisements are handled by an agency it could take a long time to get it touch with them and ask them to stop your campaigns. But if you prepare for these occasions in advance, you could avoid losses, even if your agency partner is not available 24/7.
Just ask them to provide an account, that will allow you to stop your campaigns when necessary, and study, what you will need to do when your site goes down.
4. Find out, what happened
In the beginning of this post, I've collected several errors that could crash your site. But they represent only a small amount of every possible failure, that could make a site unavailable.
No matter what the cause is, you will be able to act faster, if you don't have to wait several hours for your hosting service provider, or your developers to answer.
Therefore it could be a good idea, to find out in advance how fast they could correct website errors or reply to your questions.
It's possible, that the fee of a 24/7 tech support will be too high for you, but even if this is the case, it's very likely, that they could offer other options, that are suited to your needs and financial opportunities.
If your website is down, due to an error at you hosting service provider, there's a high chance that a lot of other website owners, will also wish to get in touch with them the same time as you do, and you will have to wait a long time for their answer.
You can shorten this time significantly if instead of using their main line, you write directly to the person who is responsible for your website. Try to find out, who you need to call, or write to in these situations, as it could help you to collect the necessary information a lot faster.
5. Notify the clients
If you run an online service, that should be constantly available, it might be worthwhile to notify users about your service's failure before you are aware of its explanation.
Otherwise, you should do it, as soon as, you discover the reason of your site's unavailability, and the consequences are clear.
Your clients will most likely try to find out why they can't reach your site from social media. If you have an active social media presence, post on your channels as soon as possible.
In addition, you can also contact your clients by email.
If it's true, reassure them, that their personal data is safe, and if necessary inform them, how your website's error, could affect the delivery of their orders.
The last thing, that you'd like to deal with in these situations, is the composition of newsletters and posts. Therefore preparing a few templates for these scenarios can make your life much easier.
6. Find an alternative solution
If your site is unavailable, because you weren't prepared for a sudden increase in traffic, changing your home page, could be a good solution.
Upload a new home page, that has a much smaller file size than the original, and use it to notify your visitors, about the social media channels, where they can still contact you.
It won't save you from financial losses, but it will make it possible to keep in touch with your clients, while you are working on increasing your server's capacity. It might even help to grow the number of your social media followers.
Of course, using a service that allows you, to increase server capacity when needed is a much better solution. If there's a real chance, that your site will receive huge traffic bumps from time to time, you might consider switching to a virtual private server or using a cloud-based service.
Creating a backup site can also help to reduce damages from website errors. A backup site doesn't need to have the same functionality as the original, and it can contain static pages solely.
You hosting service provider can help you in creating a site like this, and they can also tell you how to redirect traffic to the temporary site when your main site is down.
+1. Use Plan B
Of course, you can't prevent every technical error, and you can't be prepared for every possible consequence a website error.
But if you create a plan for these situations, that contains some of the steps I've written about, you will be able to handle website errors much better and minimize the losses, that unavailability could cause.
So if your company's revenue depends on your website, take time, and consider what will you do, when something goes terribly wrong.